The Authentic Swing
Steven Pressfield
If you've read his books The War of Art and Turning Pro, you know that for thirty years Steven Pressfield (Gates of Fire, The Afghan Campaign etc.) wrote spec novel after spec novel before any publisher took him seriously. How did he finally break through?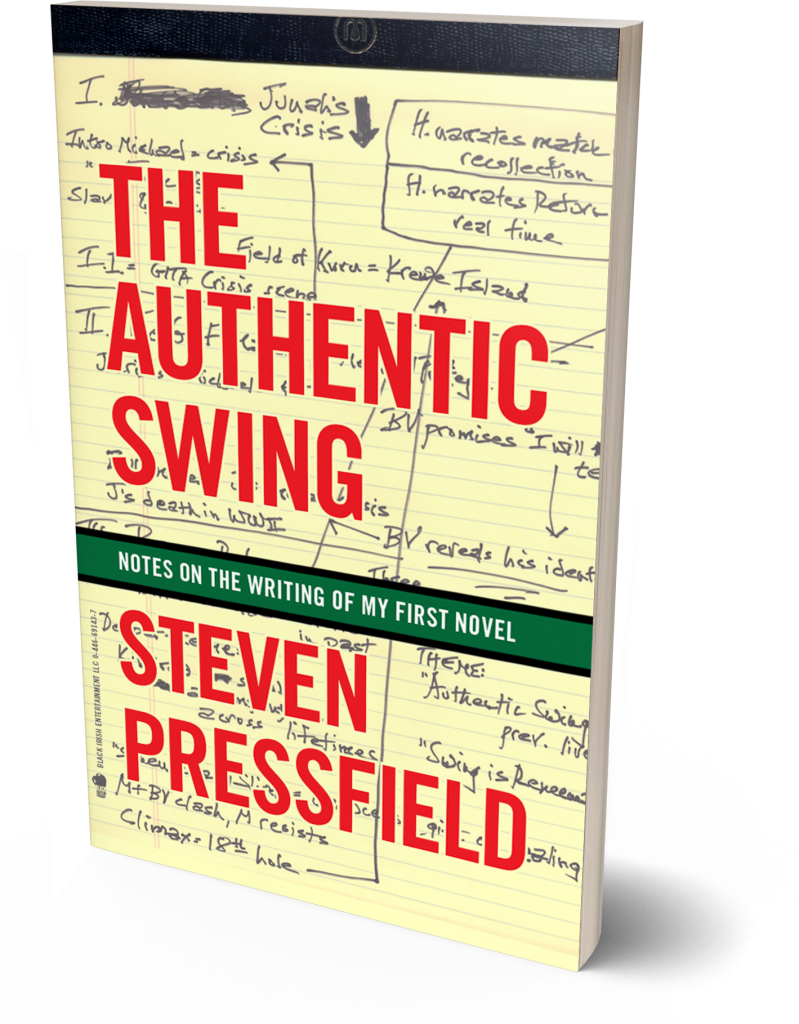 ABOUT
THE STORY BEHIND THE LEGEND OF BAGGER VANCE
Ignoring just about every rule of commercial book publishing, Steve's "first" novel not only became a major bestseller (over 250,000 sold), it was adapted into a feature film directed by Robert Redford starring Matt Damon, Will Smith, and Charlize Theron.
Where did he get the idea?
What magical something did The Legend of Bagger Vance have that his previous manuscripts lacked?
Why did Steve decide to write a book when he already had a well-established screenwriting career?
How does writing a publishable novel really work?
Taking a page from John Steinbeck's classic Journal of a Novel, Steve offers answers for these and scores of other practical writing questions in The Authentic Swing.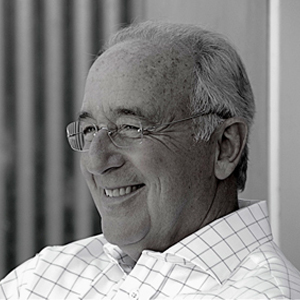 ABOUT THE AUTHOR
Steven Pressfield
If you're a reader of www.stevenpressfield.com, you already know more about Steve than his own family. So in lieu of a conventional bio, here are a few fun facts: 1. Steve and Shawn Coyne first met in 1998, when Shawn as an editor at Doubleday made an offer on Steve's historical novel Gates of Fire. Shawn was the only editor in New York to do so. Gates has gone on to sell more than a million copies. 2. It was Shawn who came up with the title, The War of Art, when his indie publishing house, Rugged Land, published the book in 2002. (Steve's title was The Writer's Life.) 3. The first person fired off the movie version of Steve's novel, The Legend of Bagger Vance, was Steve himself. The film's producer, multi-Oscar-winner Jake Eberts, phoned Steve to inform him that the director, Robert Redford, had a writer of his own that he wanted to work with. Steve thanked Jake sincerely and profusely, explaining that this was the first time he had ever been fired off a project, where the individual doing the firing had the good manners to actually inform him of that fact—instead of Steve having to read about it in the trades. 4. Steve's literary agent for Bagger Vance (who also made the deal for Steve's latest novel, 36 Righteous Men, coming in 2019 from W.W. Norton) is Sterling Lord of Sterling Lord Literistic. Sterling is ninety-eight years old and going strong. In 1948 he made the original deal for Jack Kerouac's On the Road—for $900.